This is the 3rd of an 11-part series. Click for the Prior and Next entries.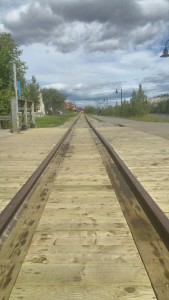 We spent 2 days in Whitehorse. We got a rental car and hit the vistor center, which was informative and well-staffed.
We drove N out of town to Bean North Coffee and the Takhini Hot Springs, geothermally heated outdoor public pools.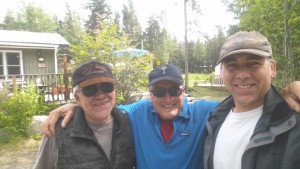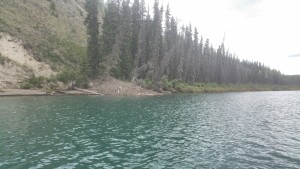 We lunched at Whiskey Jack's and met Dave, a local retired US Air Force who moved to Yukon decades ago.
Captain Ken took us out on his boat for a 3-hour tour of the Yukon river. We saw bald eagle, beaver, beaver dams and other sights.
We ate dinner at Klondike Rib & Salmon, a local joint with long lines but good food & service.
Next day, we hiked Fish Lake, which is a long drive on dirt roads out of town. We would not have found it except for the detailed directions from the visitor center.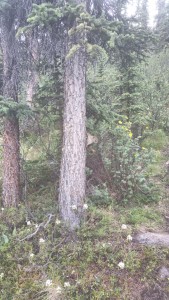 We re-visited the Takhini Hot Springs and lunched again at Whiskey Jack's. Dave and I had dinner again at Klondike Rib & Salmon and in the evening, I filed our EAPIS and called US Customs to arrive in Northway, AK the next day.